On 26th July 2021, the 44th Session of the World Heritage Committee has inscribed "Kaeng Krachan Forest Complex in Thailand, for their natural attributes (Criteria X). This is an important milestone for Thailand's successful preservation of natural properties with rich biodiversity and habitats to endangered species.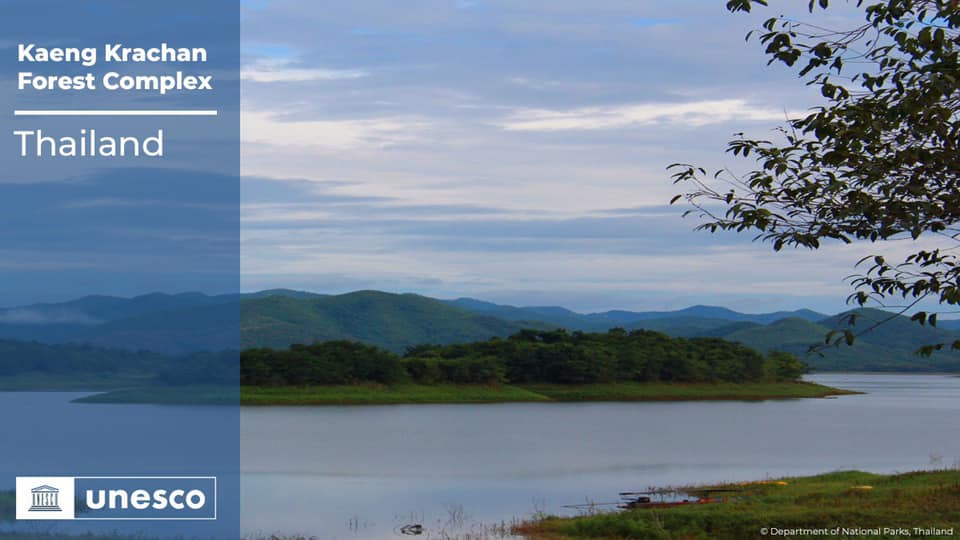 Thailand, Kaeng Krachan Forest Complex (KKFC), is located along the Thailand side of the Tenasserim mountain range, covering three provinces of Thailand, namely Phetchaburi, Ratchaburi and Prachuap Kiri khan. KKFC is Thailand's 6th World Heritage properties, and the country's 3rd World Heritage properties inscribed as "natural properties", after the inscription of Thungyai-Huai Kha Khaeng Wildlife Sanctuaries in 1991 and Dong Phayayen-Khao Yai Forest Complex in 2005 respectively. This successful inscription is owing to all relevant Thai authorities' unwavering efforts in data collections and researches on biodiversity and globally endangered and vulnerable species of flora and fauna on the ground throughout the past 10 years.
The recent inscription of KKFC as UNESCO World Heritage list marks another national pride for the country and the Thai people. It will also further raise the continuing awareness among the country's stakeholders on the long-term protection and preservation for the sustainability of the natural and wildlife in this World Heritage Property today and in the years to come.