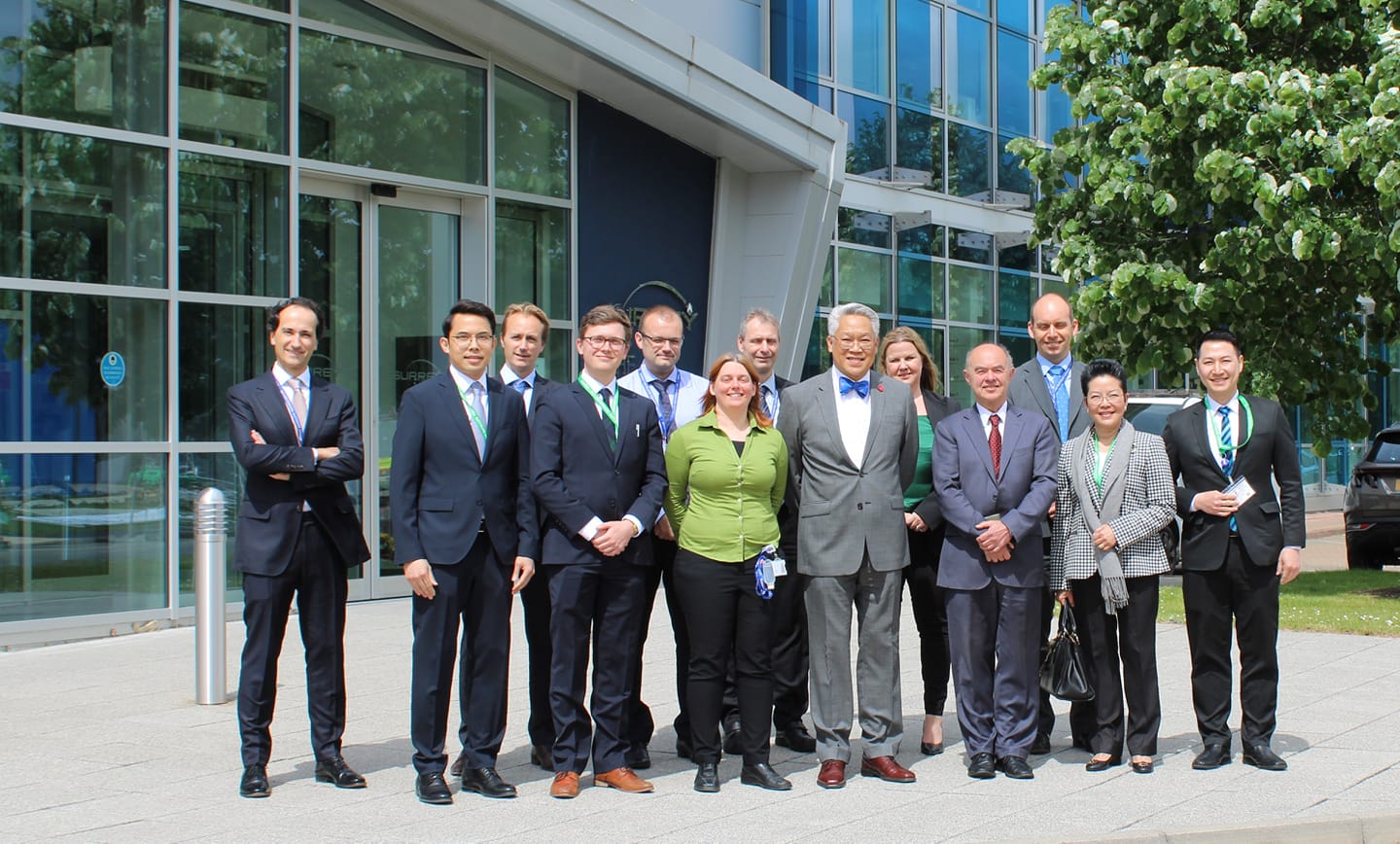 Thai Ambassador paid a working visit to the UK satellite company to witness the progress on the space technology cooperation between Thailand and the UK.

On 13 May 2022, Ambassador Pisanu paid a working visit to the Surrey Satellite Techonology Ltd. (SSTL) in Guildford to witness the progress on THEOS-2 SmallSAT project before it is shipped to Thailand for testing. On this occasion, Ambassador met with Sir Martin Sweeting, Chair of SSTL, and Lord Willetts, Chair of UK Space Agency (as member of the SSTL Board of Directors), and was given a briefing on the latest development of the project and the work plan on quality assurance prior to the shipment to the Geo-Informatics and Space Technology Development Agency (Public Organisation) or GISTDA of Thailand for the final testing programme in Thailand before the launching segment into the space early next year.

This project is a continued cooperation between GISTDA and SSTL since 2019, where both sides has co-developed and soon to launch a small satellite into the orbit for the data surveillance mission for Thailand. This space technology cooperation involves sharing the technical expertise in building a satellite and also transferring the technology and know-how, including the ground operation, through capacity-building, on-and-off-the-job training programme for Thai engineers at SSTL during the past two years.

This ongoing collaboration represents an advanced and strategic partnership between the two countries which will deliver significant benefits for socio and economic development for Thailand, such as its applications in urban planning, change detection, infrastructure monitoring and natural disaster monitoring, as well as supporting the development of local supply chain and space industries in Thailand with sustainability in the long term.