Tourist Visa Exemption Scheme
UK ordinary passport holders can travel to Thailand without visa for no longer than 30 days (maximum 2 times/year).
All UK travel documents (Refugee/Emergency) must apply for the visa before traveling to Thailand.
- Foreigners entering Thailand by any means under the Visa Exemption scheme are required at the port of entry to have proof of planned travel (confirmed air, train, bus, or boat tickets) to leave Thailand within 30 days of the arrival date. Otherwise, a visa must be obtained before entering Thailand.
- For traveling to Thailand by land and sea, UK ordinary passport holders are eligible for Visa Exemption Scheme with a maximum of twice in a calendar year.
- The Tourist Visa Exemption Scheme only applies to foreigners holding passports issued by the countries listed below. (Travel documents for foreigners issued by these countries are not acceptable)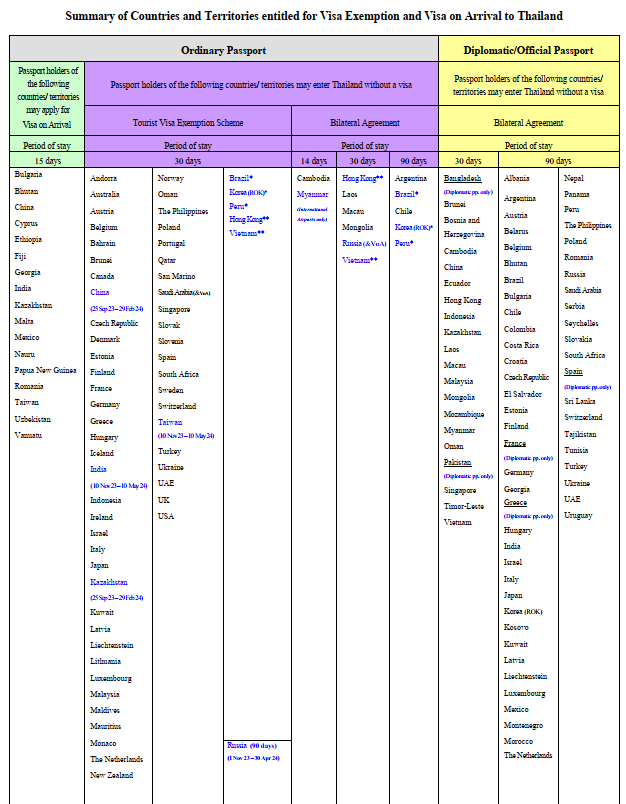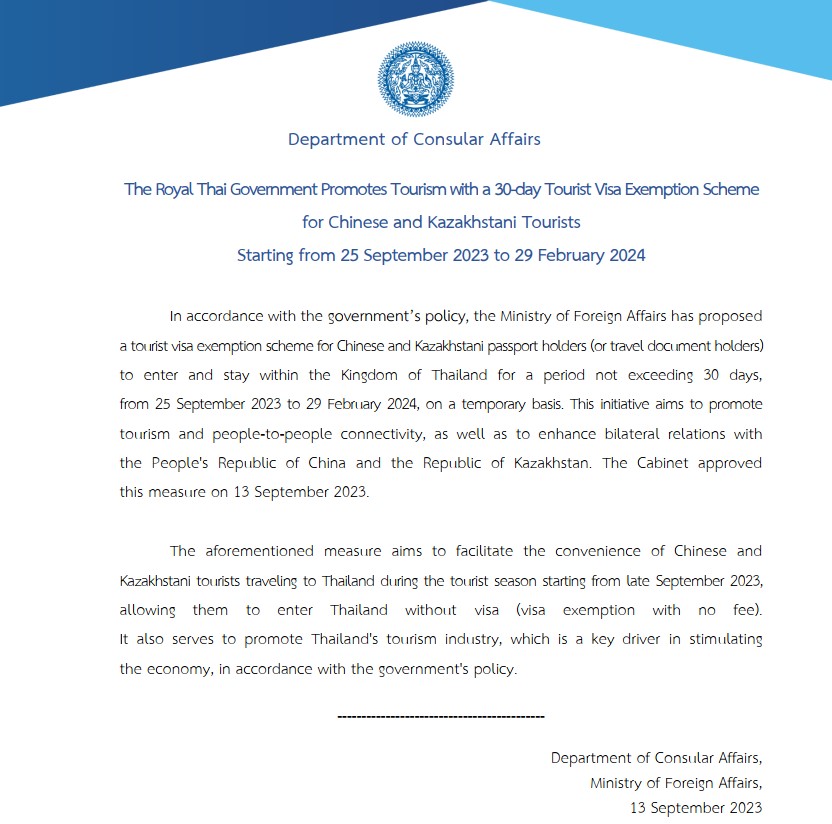 For further information regarding tourist visa exemption scheme please check www.thaievisa.go.th