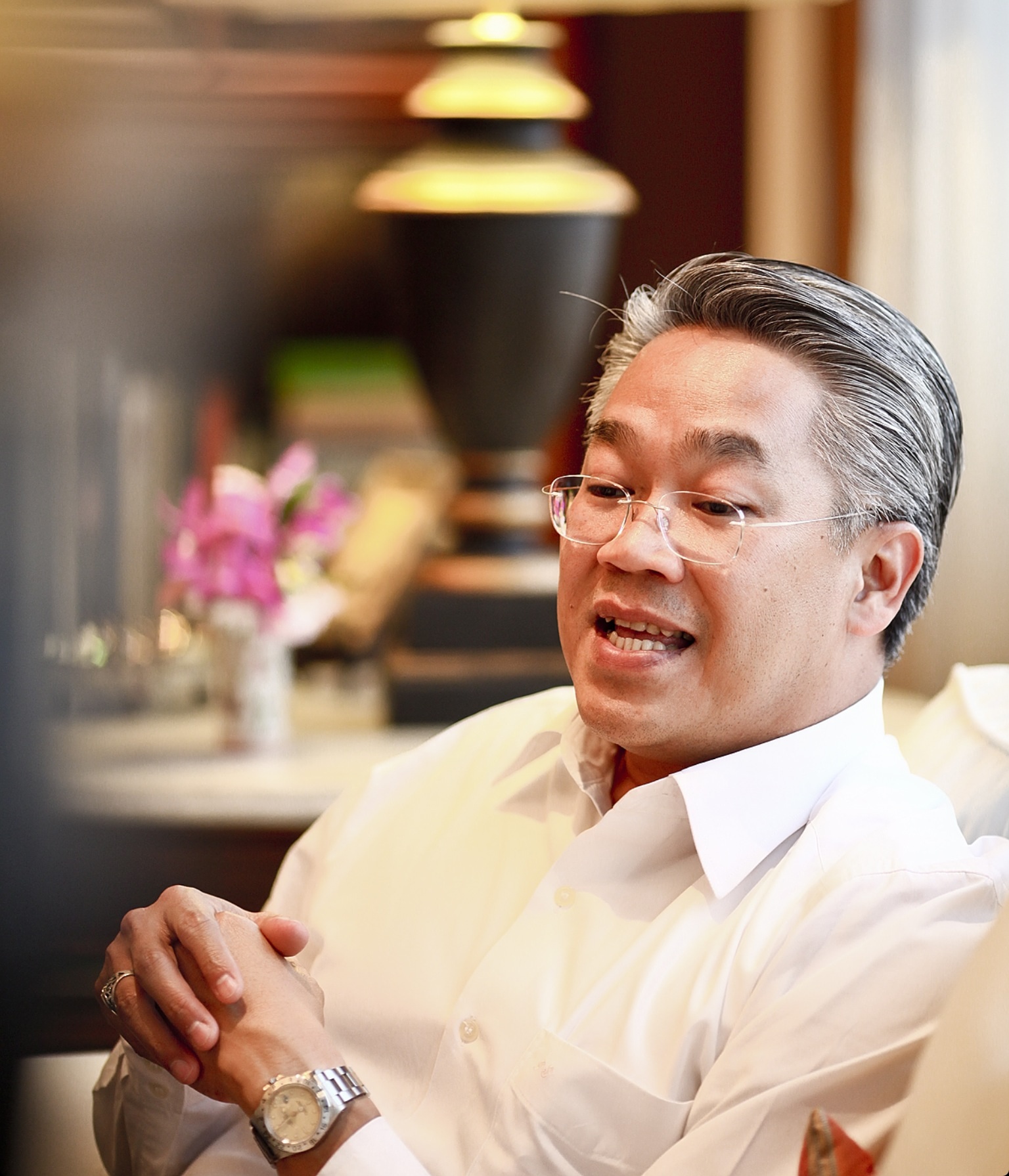 Ambassador's Message
Dear readers,
Sawasdee krub.
It has been around one year since the UK government announced the first national lockdown in March 2020, in an effort to fight COVID-19. The new normal lifestyles have become the now normal lifestyles in many ways -- handwashing for 20 seconds, mask wearing, social distancing, working from home, and doing things online or via virtual platforms. These are necessary public health measures. All of us are waiting for the day when we can actually meet in person and hug our loved ones, to hang out with friends, and to go on holidays. The lockdown measures have certainly caused stress and anxiety as our movements are restricted. Since the vaccine rollouts started, more than a third of the entire population in the UK have been vaccinated. If we strictly comply with these measures and take the vaccines when offered, it will be sooner rather than later that we can come out of the national lockdown. The most important thing is to keep up our spirits and stay in good health. We must be ready to start our post-COVID lives.
On the bright side, we can learn a few things from the COVID-19 pandemic, so that we can be prepared and adapt to future challenges.
First and foremost, health is the most important thing. No matter who you -- whether you are young and healthy, anyone can catch the virus. You may not have symptoms, but you can spread it unknowingly. So, we have to stay healthy and take precautionary measures to take good care of ourselves and our loved ones. Even when the pandemic is over, good health is the mantra.
Having to keep social distance makes us realise how much we miss our families and friends. Seeing them virtually is never the same as meeting them in person. We cannot live alone as humans are social creatures. Social interaction helps cheer up our spirits and reduce anxiety, particularly when we spend a lot of time at home alone. Technology has brought us closer. Social distancing does not mean we have to distance ourselves from our loved ones. We can stay connected and see our families and friends online everyday.
While many of us have the privilege of working from home, other people have to risk their lives going to work everyday, so that we can continue living comfortably. In normal times, these people may be overlooked as not significant. Now, they are keyworkers who are recognized for their devotion and courage -- public transport drivers, supermarket staff, nurses and ambulance staff, delivery people, cleaners in hospitals and other places, among others. Without them, we cannot imagine how difficult our lives will become. COVID-19 has taught us that everyone, whoever they are or what occupation they are doing, they all are important in their roles to keep the society going. The Embassy is thankful for these keyworkers. Our thoughts are with them in these challenging times.
While many of us are home bound, this could be an opportunity for home improvement. We can re-organise our homes, or sort out our wardrobes. Some people can sell their clothes secondhand and make some money. There are many applications and online platforms where we can sell and buy things secondhand at good prices. This can also help reduce wastes from re-use and recycling, particularly during this time when there seem to be more food container wastes from delivery while we cannot go out to have meals at restaurants.
This quiet time during the lockdown also helps the nature to replenish and rejuvenate when the tourist attractions are closed. This is a blessing in disguise for the nature. We also need to rejuvenate ourselves, physically and mentally. This could be the time we can learn new skills and discover new passions which could become helpful during these uncertain times. As every cloud has silver lining, we will pass through this pandemic together. Just do our best today and things will be ok. The Royal Thai Embassy is always here to support the Thai community in the UK and Ireland.
-----------------------------