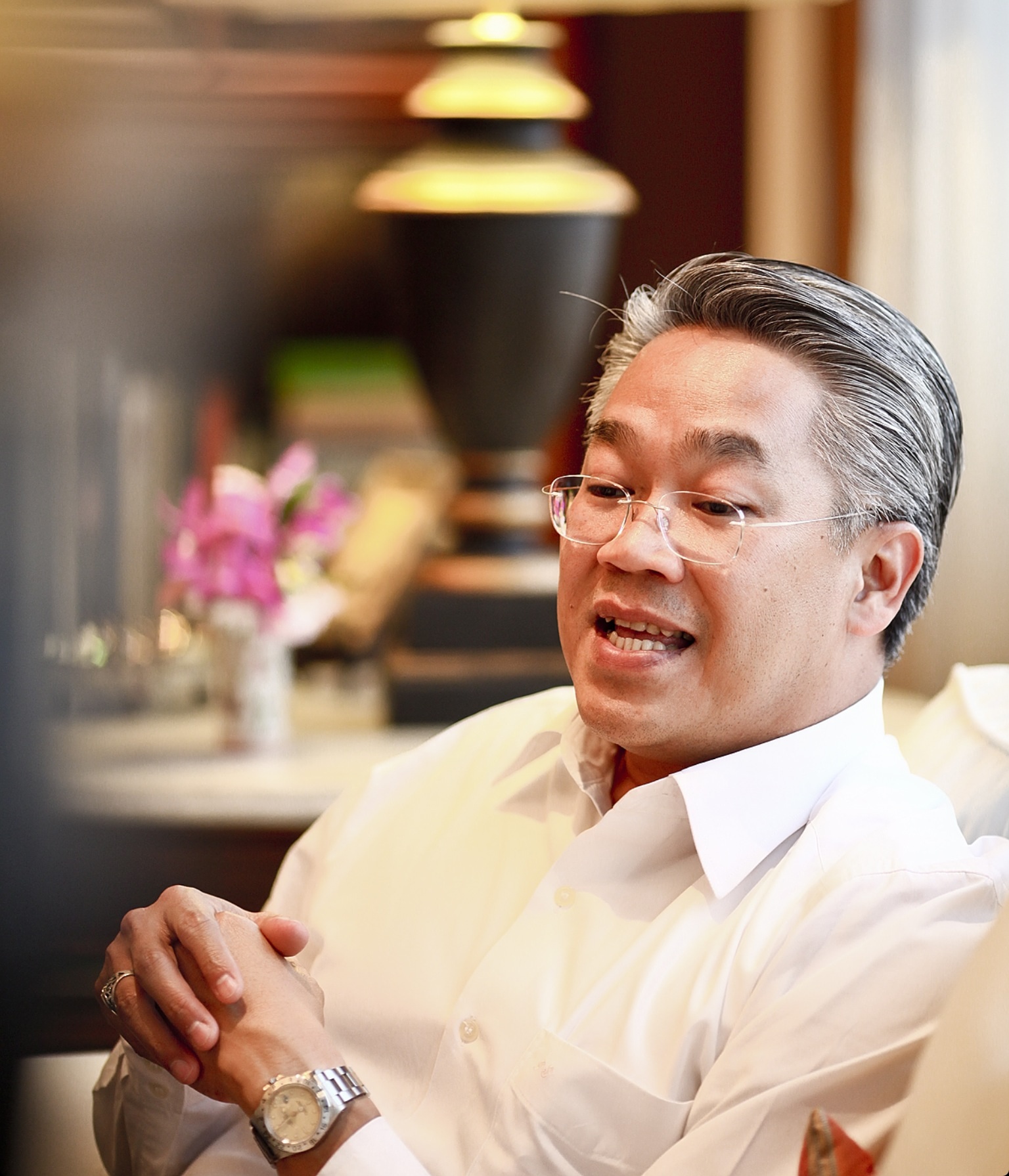 Ambassador's Message
Dear readers,
Sawasdee krub.
The ongoing COVID-19 pandemic continues to pose constant challenges to all of us. On the bright side, we have seen continuous positive developments since the easing of the national lockdown over the past three months. The most promising milestone is the lifting of the travel restrictions between Thailand and the UK, to take effect on 11 October 2021. This is a remarkable step forward which signifies that our two countries, businesses, and peoples, will be able to connect and exchange vibrantly once again. I am confident that we are set to move past one of the most unprecedented challenges of our times and will be back on track with our strategic partnership in no time.
In repercussion, I wish to highlight that the Royal Thai Embassy has envisioned itself to do more in support of the Thai community, especially in building resilience for post COVID-19. This is why our activities in the past months, both online and offline, have placed an emphasis on promoting the community spirit and solidarity and capacity-building.
Last month, the Royal Thai Embassy has organised a charity run "I Volunteer for Thailand" as part of the Richmond Runfest, to raise funds with SafeChild Thailand, in support of their projects for children with disabilities and COVID-19 relief in Thailand. This is the first time since the pandemic began, that the Thai community and all sectors across the UK, have joined hands for a great cause. The success of this event provides an impressive example how impactful the Thai community in the UK could be, in terms of giving back to our fellow Thais in need at home.
It is undeniable that digital technology has formed an important part of our lives in the new normality. Daily communications, businesses and access to services in all sectors involves digital literacy. The Royal Thai Embassy has embraced digitalization in all aspects of our public engagement, with a view to exceling the technological capacity of members of the Thai community of all ages. Among others, we have launched an online Thai culture and language programme "Thailand Express", under which family institution acts as a learning hub. On the commercial front, the Embassy has also launched an online workshop on digital photography for food entrepreneurs to upskill towards e-commerce.
Another flagship project, which my team and I have put hearts and minds into the engineering, is the launch of the Facebook group and digital platform "ThailandinUK Marketplace", as the first ever digital Thai town. ThailandinUK Marketplace aims to bring Thai community together, to communicate, exchange and help one another. More importantly, this is a platform for us to prepare our Thai entrepreneurs for e-commerce and internet of things. I am delighted that this digital Thai town has been warmly welcomed by the Thai community, with well over 5,000 members within one month since the launch. Going forward, I envision that the success of ThailandinUK Marketplace set a precedence and an excellent example for Thai communities elsewhere in the world.
Last but not least, while most of us have been fully vaccinated, I would like to gently remind that precautionary health measures should remain intact: handwashing for 20 seconds, use of alcohol gel/spray, mask wearing, social distancing, and keeping your body and mind healthy. During the season change towards a cooler climate, we should take good care of ourselves and our loved ones. Even when the pandemic is over, good health is the mantra.
Looking ahead, the post COVID-19 world may remain uncertain, but rest assured that my team and I at the Royal Thai Embassy are here to help and support the Thai community in the UK and Ireland, through thick and thin. Together, I strongly believe that we can emerge stronger to an even brighter future.
-----------------------------